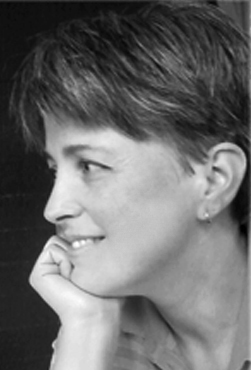 The first thing that I can say about writing my own bio is that I don't like it! It's not that I don't like to share or that I am unfriendly – quite the contrary. I just feel like there can't be all that much interesting to say about me. I suppose I should let readers be the judge of that though, shouldn't I? So, for better or worse, here goes.
A bit about me…I like having my picture taken about as much as I like writing a bio. Yes, that is me over to the right there. Taken by my daughter on her cell phone when I wasn't looking. It is of dubious cell phone quality, but is one of the few in existence so I did what I could with it to make it presentable. But, again, I digress…
I was raised on a 160 acre dairy farm in the Southern Tier of New York State. My mother attempted to teach me to knit somewhere around the age of seven. Her attempt was somewhat successful although I clearly remember not grasping consistently dropping the stitch off the left needle after it was worked. Consequently, nearly all of my garter stitch swatches were more triangular in nature than intended. My knitting prowess was to lie dormant a few more years…
When I did pick up knitting again as a teenager, my propensity for not dropping off that worked stitch had mysteriously disappeared and now my garter stitch scarves looked like, well, perfectly rectangular garter stitch scarves. I rather quickly moved on from there and delved into a cabled sweater – which was coming together rather well until I got distracted by other things. (I think I still have those sweater pieces in a chest somewhere.)
Knitting didn't resurrect itself again until I was married and found myself knitting baby items for friends' and families' new arrivals. Then, I had my own daughter and though I crocheted a duck stuffy for her, I never did knit anything for her as a baby nor for the next fourteen years.
Finally, knitting re-entered my life yet again. I'm not quite sure why. Maybe there was finally enough time to work it in. Anyway, it did and I'm glad. It wasn't long after that time that I began designing my own patterns.
I had two thoughts when it came to my designs. I didn't want to design things that were out of reach (skill-wise) for some knitters, especially those newer to knitting. Secondly, I wanted to design things that I liked – designs that fit my personality and my lifestyle.
I have had help in this adventure. My lovely daughter, Anna, now grown, working toward her master's degree and an artist in her own right, is my faithful, hard-working model. Her modeling has found her braving summer's heat as well as sub-zero temperatures standing calf deep in snow to model a spring shawl – the only telltale sign of the chill being the pink in her cheeks. Besides my undying gratitude, she frequently finds herself the recipient of my prototypes.
I have also had the pleasure of receiving yarn support from Cascade Yarns, Dream In Color, Malabrigo and Knit Picks and can't thank them enough for both their support and their lovely yarns. Please take a look at their offerings – it is like "Yarnvana".
I hope that you will enjoy knitting my designs as much as I enjoyed designing them. Nearly all of my patterns include full written line by line instructions as well as charts. If they are not fully written, the pattern page will indicate as much. Patterns are also tech edited and test knit to reduce the likelihood of errata. Please contact me, however, if you believe that you have found an error so that I can make any corrections needed and issue an update for you and your fellow knitters.
I also welcome questions about any of my patterns. Please don't fuss with something too long if you are unsure of an instruction. My response time is short – usually in under 24 hours and never more than 48. I desire that your knitting experience be an enjoyable one and not one of frustration – I am here to help! You can most easily reach me via the Contact Form on this website, message me on Ravelry (my username is ApiaryKnits), leave a post in my Apiary Knits Group on Ravelry, or convo me on Etsy (my shop name is ApiaryKnits).
Kind regards,
Melissa Burke
Apiary Knits